The ILS Genetic Toxicology Program offers a battery of validated genetic toxicology in vitro cell-based assays and in vivo assays to meet ICH, OECD, EFSA, FDA and EPA guidelines and testing requirements. The program also tailors services to meet clients' individualized testing needs.
ILS routinely provides the genetic toxicology test battery as defined by ICH S2(R1) and worldwide regulatory agencies (OECD, FDA, EPA, EFSA), and conducts genetic toxicity testing for the US National Toxicology Program (NTP).
We stay at the forefront of advances in genetic toxicology — exemplified by our development of novel methods and involvement in international validation studies, including:
Genetic toxicology test battery required by regulatory agencies worldwide
Participation in the JaCVAM-sponsored international validation of the in vivo comet assay
Development of a medium throughput comet and micronucleus assay employing metabolically competent HepaRG™ cells, CometChip® technology and flow cytometric assessment of micronuclei
State-of-the-art genomic profiling to investigate mode-of-action
The ILS team draws on wide-ranging expertise in genetic toxicology to conduct regulatory testing effectively and efficiently — delivering the data you need for understanding mode-of-action of potential adverse effects and relevance to humans, so you can make key time-sensitive decisions.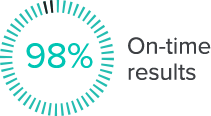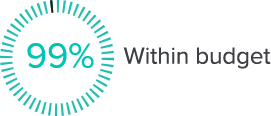 Our genetic toxicology team has worked with a broad spectrum of test articles, and conducted hundreds of genetic toxicology studies over the last decade. We're focused on the use of human cells for in vitro studies, flexible protocols combining multiple endpoints (e.g., micronucleus, comet and/or Pig-a assays), and integrating novel technologies (e.g., toxicogenomics; MultiFlow™) with traditional toxicology methods.
We've developed a cost-effective genetic toxicology screening program that uses non-GLP approaches — a computational assessment of QSAR for genotoxicity, a mini Ames test and micronucleus assay — which can be used prior to our GLP-compliant, validated genetic toxicology test battery.
The team is led by internationally recognized genetic toxicologists — experts who've been part of OECD expert working groups and assay validation teams, and who currently serve on several scientific journal editorial boards.